NCC Education are delighted to announce new progression and articulation routes to the University of Gloucestershire, UK.
The University of Gloucestershire is set over three campuses in the picturesque cathedral city and spa towns of Gloucester and Cheltenham.
Mixing historic with modern, the campus sites offer cutting-edge facilities, such as the new School of Business and Technology, which opened as part of an £18 million development in 2018.
Named the 7th best Business School in the UK by students on Student Crowd, the brand new School features sleek and modern board rooms, consumer behaviour labs, and a live trading room. The University of Gloucestershire's School of Computing and Technology has the latest computing technology and software, a dedicated cybersecurity lab, purpose-built break-out areas and social areas with games consoles and screens.
Upon completing the Level 3 International Foundation Diploma for Higher Education Studies (L3IFDHES) students from all streams can apply to a range of undergraduate degrees, from Journalism to Nursing and Computer Games Programming.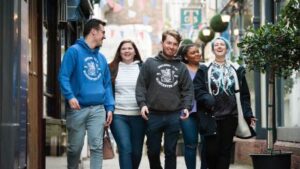 Students completing the Level 5 Diploma in Cyber Security and Level 5 Diploma in Business are eligible to articulate to a number of relevant year three programmes, including the BSc (Hons) Cyber and Computer Security and BA (Hons) Business Management and Strategy.
For graduates of the Level 7 Diploma in Business Management, the University offers a competitive full or part-time MBA Top-Up.
Head of Partnerships at NCC Education, Dermot Finnigan, says: "The wide variety of study options on offer at the University of Gloucestershire will be warmly welcomed by the NCC Education network."
 Jane Gordon, International Marketing & Student Recruitment Manager at the University of Gloucestershire, says: "Studying in the UK can be a great experience allowing students to meet new people, try new things and experience a new country.
"The University of Gloucestershire offers a supportive, inspiring learning environment with a focus on enhancing our students' employability skills. We are looking forward to welcoming NCC students from around the world."
*Offers will be made on a case by case basis, subject to minimum entry requirements.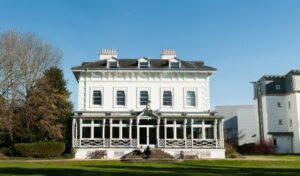 For more information, please contact:
Follow University of Gloucestershire: