NCC Education are delighted to announce a new progression route to SIM Global Education, Singapore Institute of Management, Singapore.

Located on the west side of Singapore, Singapore Institute of Management was founded in 1964 and now encompasses SIM Global Education, the largest private education campus in Singapore.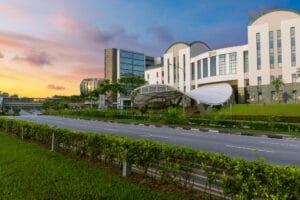 Partnered with reputable universities from Australia, the UK and the USA all degree programmes are taught by a local and foreign faculty as well as visiting faculty members. As well as an international faculty, around 25% of full-time students hail from over 40 countries.
To facilitate students' learning, the main modern campus, SIM HQ, offers an extensive library, lecture theatres, classrooms, computer labs, a financial training centre and plenty of areas for small group meetings or quiet study.
Facilities on-campus include a gym, wellness centre, sports halls, canteens and cafes and a 400-seat Performing Arts Theatre.
Upon completing the Level 3 International Foundation Diploma for Higher Education Studies (L3IFDHES) students can apply to SIM Global Education for a range of 15-month Diplomas in Accounting, Banking and Finance, International Business, Management Studies and Information Technology.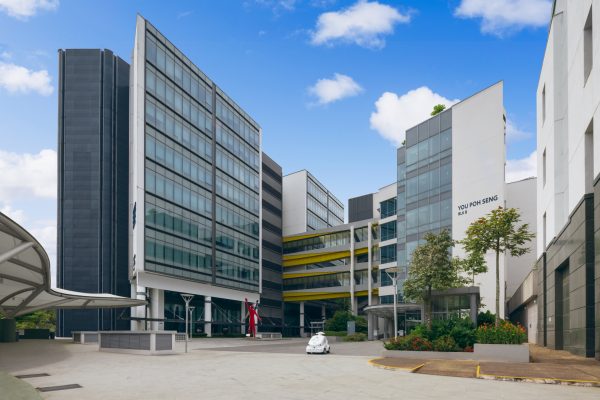 Upon completion of the SIM Diploma, students are then eligible for up to 1.5 years credit exemption on undergraduate programmes, including courses offered by La Trobe University and University of London*.
NCC Education Head of Partnerships, Dermot Finnigan, says: "As a leading provider of higher education in Singapore, I am delighted to hear that SIM Global Education is able to extend a range of in-country progression options to L3IFDHES graduates.
"This is excellent news for accredited partner centres in the region."
SIM Assistant Director for Student Marketing and Recruitment Division Celia Her, says: "NCC Education is a valuable partner of SIM. We are proud to be one of the NCC Education's global partners, with the same aim to provide students with choices to pursue their higher education in a recognized institution.
"With over 9 world-renowned university partners from UK, US & Australia, students have the choice to choose their preferred programme and destination. Our holistic learning approach and culturally diverse learning environment aim to equip students with an all-rounded global education.
"Besides building competencies and skills needed to thrive in the real world, SIM GE also hones the soft skills of students through a wide range of student life, career development and networking activities."
*Offers will be made on a case-by-case basis, subject to minimum entry requirements.
For more information, please contact:
Follow SIM Global Education:
LinkedIn: SIM Global Education