NCC Education are delighted to announce a new progression route to The University of Queensland (UQ), located in Brisbane, Australia.
UQ is one of Australia's leading teaching and research institutions, ranked among the world's top universities. Established in 1909, for more than a century UQ has delivered knowledge leadership for a better world. The University proudly bears the motto Scientia ac Labore, Latin for 'by means of knowledge and hard work'.
With a vibrant mix of sandstone buildings and contemporary architecture; landscaped gardens and lakes, the University's main St Lucia campus – just seven kilometres from Brisbane city centre – provides a welcoming and world-class study environment.
Home to six faculties and multiple specialist schools, including: the UQ Business School, and the faculties of Business, Economics and Law, Engineering, Architecture and Information Technology, Health and Behavioural Sciences,  Humanities and Social Sciences, Medicine and Science, UQ has one of the most comprehensive education offerings in Australia. Students and visitors to the University can find a number of outstanding museums, galleries and sporting facilities on all three of the St Lucia, Gatton and Herston campuses, including UQ Art Museum, the RD Milns Antiquities Museum and UQ Sport.
Ranking 62nd in the world and fourth in Australia in the Times Higher Education World University Rankings 2020, and 46th in the world by QS World University Rankings 2021, The University of Queensland has a truly exceptional global reputation.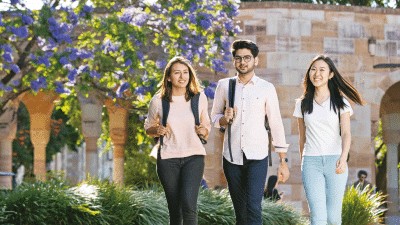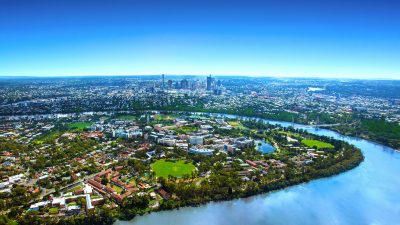 Students completing the NCC Education Level 3 International Foundation Diploma for Higher Education Studies in one year of full-time study (equivalent to two semesters) can now be considered for a number of undergraduate courses at The University of Queensland.
Students may apply to programs with a selection rank of 88 and below. A rank of 88 is deemed equivalent to 90% in L3IFDHES*.
Head of Partnerships at NCC Education, Dermot Finnigan, says: "The University of Queensland consistently ranks in the world's top universities.
"I am therefore delighted to hear that L3IFDHES students are eligible to apply to many of their highly competitive undergraduate programmes".
Alison Jenkins, Director of UQ's Future Students division said that NCC Education students will be a valued addition to UQ's diverse student population.
"As a leading international university, we look forward to welcoming graduates from the NCC Education Level 3 International Foundation Diploma pathway program into the UQ community, and supporting them in their academic, career and personal journeys.
With their dedication and hard work completing their diploma, NCC Education students will have a competitive edge when undertaking their UQ program. We hope that they will take advantage of everything that UQ has to offer."
*offers will be made on a case by case basis, subject to course prerequisites and minimum entry requirements. All applicants should note that selection ranks can change year-on-year and meeting a selection rank threshold does not guarantee admission.
For more information, please contact:
Follow UQ: