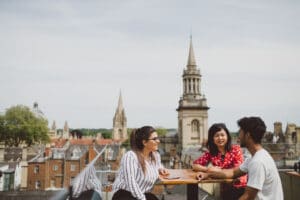 NCC Education are delighted to announce new progression routes to Oxford Brookes University, UK.

Oxford Brookes University began life as the Oxford School of Art in 1865. Today it stands as one of the UK's leading modern universities with a strong international reputation for teaching excellence and innovation. It has a vibrant and diverse student body, with 16% of its students international, from more than 140 countries.
Set in the historic student city of Oxford, Oxford Brookes University comprises four faculties: Oxford Brookes Business School, the Faculty of Health and Life Sciences, the Faculty of Humanities and Social Sciences and the Faculty of Technology, Design and Environment.
Outside of academic pursuits, students can enjoy the university's superb recreational and competitive sporting facilities at Brookes Sport, as well as being home to Oxfordshire's premier climbing wall and the Oxford Brookes University Boathouse.
Oxford Brookes is the only UK university ranked in the top 50 institutions under 50 years old for the fourth year in a row (QS World University Rankings Top 50 Under 50 2021). It is second in the UK for teaching (Times Higher Education Young University Rankings 2020) and it is among the world's top universities in 13 individual subject areas (QS World University Rankings by Subject 2020):
Business & Management Studies: Top 100 universities in the world
Social Sciences & Management: Top 150 universities in the world
Accounting & Finance: Top 200 universities in the world
Upon completing the Level 3 International Foundation Diploma for Higher Education Studies (L3IFDHES), students can apply to an undergraduate programme across a wide range of subject areas. Level 4 Diploma in Business, Level 5 Diploma in Business, Level 5 Diploma in Computing and Pre-Master's in Business (PMB) students are welcome to apply to relevant taught programmes of study*.
Head of Partnerships at NCC Education, Dermot Finnigan, says: "The picturesque city of Oxford provides a perfect environment in which international students can pursue their studies. Recognition from Oxford Brookes University is great news for students wishing to study on-campus here in this beautiful city."
Dr Sara Hannam, Head of Global Partnerships at Oxford Brookes University said, "We are absolutely delighted to be able to welcome students from all over the world through these new progression routes with the NCC. With over 120 undergraduate and postgraduate routes available we hope the variety in courses, as well as the world-class teaching on offer at Oxford Brookes, will help enhance the options NCC students have to further their studies and take a step closer to their career of choice."
*Offers will be made on a case by case basis, subject to minimum entry requirements.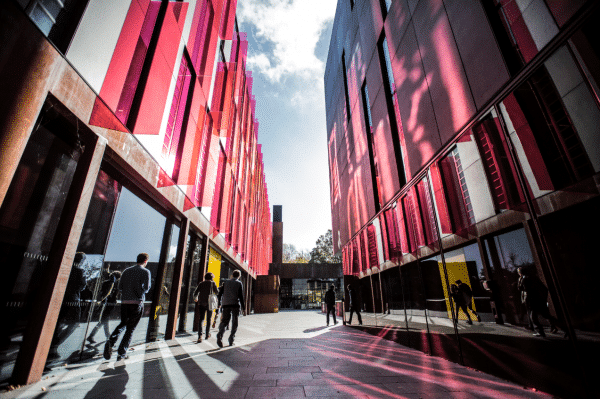 For more information, please contact:
Follow Oxford Brookes University: