NCC Education are delighted to announce new progression routes to University Canada West (UCW), Canada.

Established in 2004, UCW is a contemporary private business-oriented university located in the heart of vibrant downtown Vancouver, British Colombia.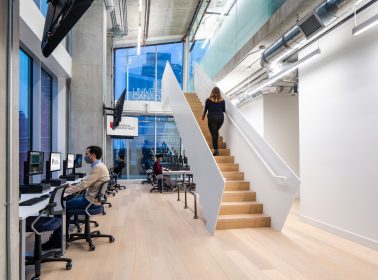 With a focus on business innovation and technology, the university is a dynamic and growing institution, defined by its close connections to the business community and a commitment to student services.
Students attending UCW come from more than 52 countries and include Canadian citizens, permanent residents and visiting students who contribute to the diversity and richness of the university.
In addition to small class sizes and a student-to-faculty ratio of 10:1, UCW boasts a number of high-quality accreditations, including the ACBSP Global Business Accreditation for its MBA and Bachelor of Commerce degree programmes, membership of AACBS International and recognition from EduCanada.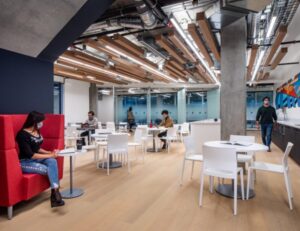 Upon completing the Level 3 International Foundation Diploma for Higher Education Studies (L3IFDHES) students can apply to UCW's Bachelor of Commerce. Pre-Master's in Business (PMB) graduates are welcome to apply to the UCW Master of Business Administration*.
NCC Education Head of Partnerships, Dermot Finnigan says: "We are delighted to be able to offer University Canada West as a progression route to L3IFDHES and PMB graduates who are looking to further their studies in Canada within the area of Business."
GUS Canada Director of Partnerships and Business Development, Diana Mockute comments: "We are excited to partner with NCC Education and welcome their international students to our UCW campuses in Vancouver, Canada.
"UCW undergraduate and graduate program pathways provide students with more opportunities to access Canadian education."
*Offers will be made on a case-by-case basis, subject to minimum entry requirements.
For more information, please contact:
Follow University Canada West: