NCC Education are delighted to announce they have been awarded 'Exporter of the Year' at the FAB Awards 2019, hosted by the Federation of Awarding Bodies (FAB).  
FAB is a trade association representing the UK's world-class qualification and assessment industry. All members of FAB are committed to delivering high-quality technical, professional and vocational qualifications.  
2019 marks the fifth year of the FAB Awards, which is an annual celebration of the awarding and assessment sector.  
The award recognises achievements in exports in education by considering growth achieved as well as the overall strategy and commitment to international business.  
The award ceremony was held on the first evening of the two-day FAB Conference at the Marriott Hotel in Leicester from the 10th to the 11th October 2019. 
Chief executive Tom Bewick at FAB, says: "We received a record number of entries to the Awards this year and the standard was exceptionally high.  
"The FAB Awards is an opportunity for the industry to come together to celebrate success and share good practice and all of the winners were deserving of their award."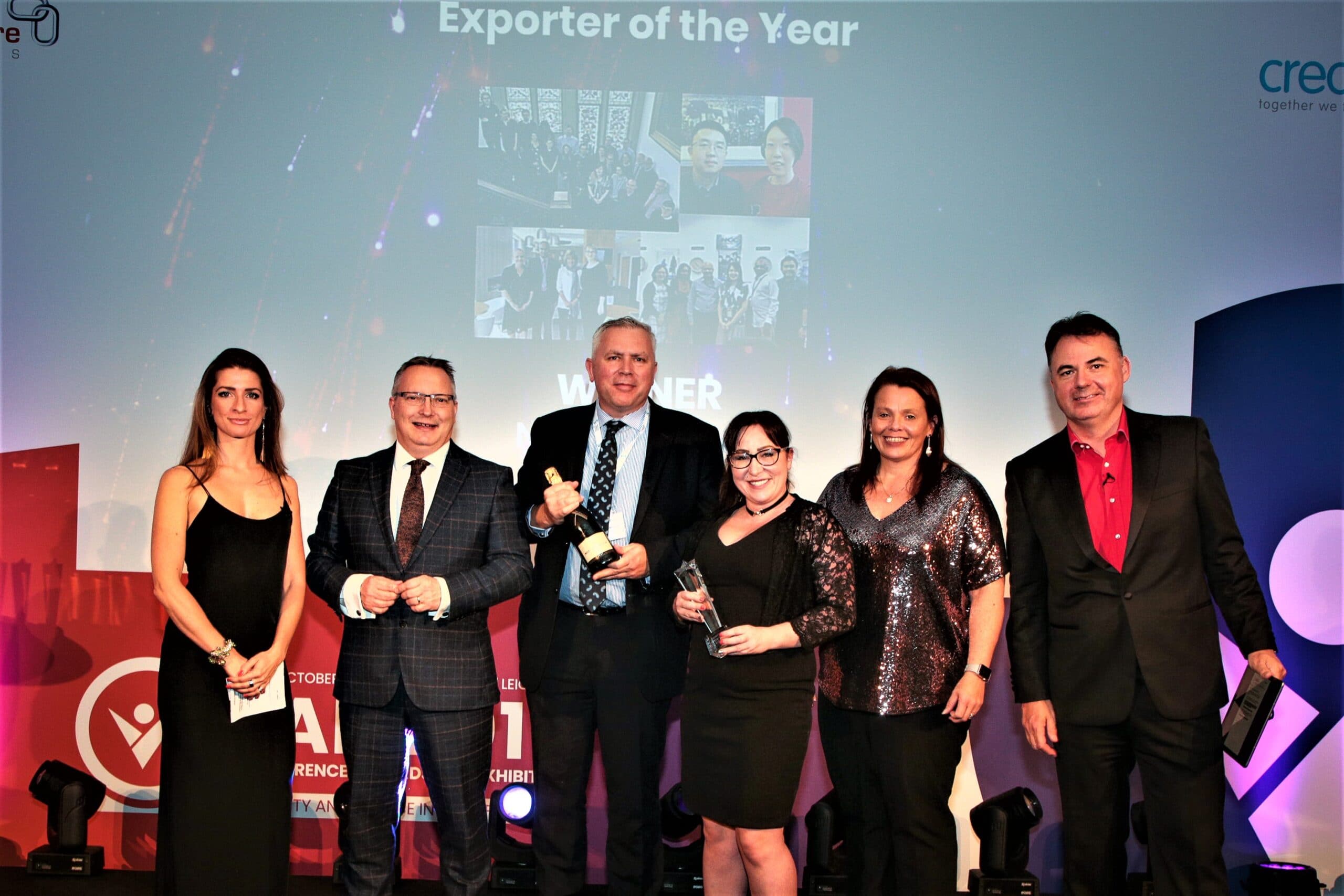 Regional Director Andrew Rennie at NCC Education says: "It was fantastic to receive recognition for the achievements we have made in exporting Great British 'Trans-National Education' overseas, whether that's through online learning or via our network of accredited partner centres in over 50 countries.  
"NCC Education has been exporting quality British Education across the developing world for nearly 30 years, giving hope and career opportunities to many young learners.  
"Whilst we are lucky to be involved in such a fantastic and rewarding business, this award would not have been possible without the dedication and professionalism of our staff both here in the UK and abroad." 
Head of Marketing Kerry Voellner at NCC Education says: "It was a pleasure to be asked to receive the FAB Award 2019 for the category of 'Exporter of the Year '. The award reflects the hard work and input from our teams in the UK and overseas.  
"This year in particular has seen NCC Education form partnerships with a substantial amount of study centres across the world, highlighting our commitment to exporting high-quality education." 
NCC Education is also part of the Exporting is GREAT Campaign from the Department for International Trade (DIT).  
Launched in 2015, the 'Exporting Is GREAT' campaign aims to present UK businesses and service providers a real-time export opportunity and encourage growth in international trading in all sectors. 
Follow FAB 
Follow Exporting is GREAT 
Follow Department for International Trade