NCC Education are pleased to welcome Global International College (GIC) onboard as an Accredited Partner Centre.
Based in Abuja, Nigeria, the College was founded in 1999 by Mrs. Abolaji Osime as a small, sixth form college.
Following its success and growth, in 2005 GIC expanded, to offer a lower and upper secondary school.
GIC prides itself on transforming students into outstanding leaders in a technology-focused, nurturing environment. The College equips students with the skills to aid them in achieving their goals.
The mission of the organisation is to provide high-quality innovative learning.
GIC has high academic standards. Students are given personal support to attain the highest grades possible. The college employs personal tutors and career advisers to assist students in selecting and applying to university.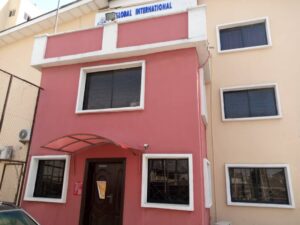 NCC Education Business Development Manager Monica Koch says: "I am excited to welcome Global International College onboard as an NCC Education Accredited Partner Centre.
"Global International College is one of the most experienced educational institutions in Nigeria.
"I look forward to working with them as partners to increase the quality of their students' education even more."
Global International College Director of Studies Anthony Adeola commented: "Having found the NCC Education qualifications to be highly reputable, we decided to partner with NCC Education.
"This will enable our students in Nigeria to progress to Levels 4 -7.
"Students can also acquire the much-coveted digital skills needed during COVID-19 and post COVID-19 by enrolling for degrees which can be taken online, part-time to fit in with their busy schedules at affordable fees."
Global International College are accredited to deliver the following NCC Education qualifications:
Level 4 Diploma in Business (L4DB)
Level 4 Diploma in Business Information Technology (L4DBIT)
Level 4 Diploma in Computing (L4DC)
Level 5 Diploma In Business (L5DB)
Level 5 Diploma In Business Information Technology (L5DBIT)
Level 5 Diploma In Computing (L5DC)
Level 7 Diploma in Business Management (L7DBM)
BSc (Hons) Business Computing and Information Systems (UCLAN BCIS)
BA (Hons) Business Management (Magna Carta)21
For more information, please contact:
Follow them: