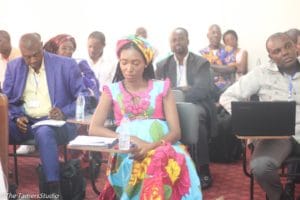 The school was founded in 2004 and received formal Cameroon State Accreditation by ministerial decree on 14 May 2006.
Maaron Training is the first professional school of its kind in Central Africa. The school does not issue any qualifications on its own, instead it trains students to pass international qualifications in their chosen field of expertise.
NCC Education Business Development Manager Marcelle du Rand says, "It's wonderful to welcome Michael and his team at Maaaron into the NCC Education Global Network.
"We look forward to growing the UK qualifications network in Cameroon with them."
Maaron Training Head of Centre, Michel Feugueng comments, "We chose NCC Education as a training partner because of the strong international reputation it has built over the decades.
"The Cameroonian public now has an affordable way to obtain high-quality, UK university level qualifications that would opens doors to a host of opportunities worldwide.
"We are thrilled to be working together in this partnership."
Maaron Training are accredited to deliver the following NCC Education qualifications:
BA (Hons) Business Management (MAGNA BM)
For more information, please contact:
Tel: +237 680 351 225
Email: serges.keou@maaron.education
Website: www.maaron.education/
Follow them: