Fundamentals for Professional Development: Cloud Computing
This module will aid your exploration in the different types of cloud deployment and the multi-cloud model and be able grasp concepts such as Cloud Computing Architecture. This will also include understanding terms such as virtualisation and how this distinguishes itself from Cloud Computing.
Overview
The evolution of Cloud Computing has brought many advantages as well some disadvantages to businesses and this module will help you understand the layers of Cloud Computing and its essential characteristics. The final chapter will help you explore the future of Cloud Computing and understand the impact of Cloud Computing on businesses, workforces, and societies.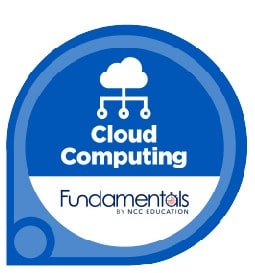 Module Fee
The Fundamentals Cloud Computing module fee is £25.
*SPECIAL OFFER: Register for the Fundamentals Cloud Computing module and get the Fundamentals Internet of Things (IoT) module for FREE!

Any questions?
Get in touch to find out more about this course.