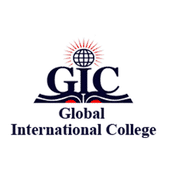 No 66 Ebitu Ukiwe Street
Near Chida Hotel, Off Mike Akhigbe Street
Jabi District, Abuja
Nigeria
Global International College, Nigeria
Global International College (GIC) prides itself on transforming students into outstanding leaders in a technology-focused, nurturing environment. The College equips students with the skills to aid them in achieving their goals.
The mission of the organisation is to provide high-quality innovative learning.
GIC has high academic standards. Students are given personal support to attain the highest grades possible. The college employs personal tutors and career advisers to assist students in selecting and applying to university.
"Students can also acquire the much-coveted digital skills needed during COVID-19 and post COVID-19 by enrolling for degrees which can be taken online, part-time to fit in with their busy schedules at affordable fees."
- Anthony Adeola, College Director of Studies