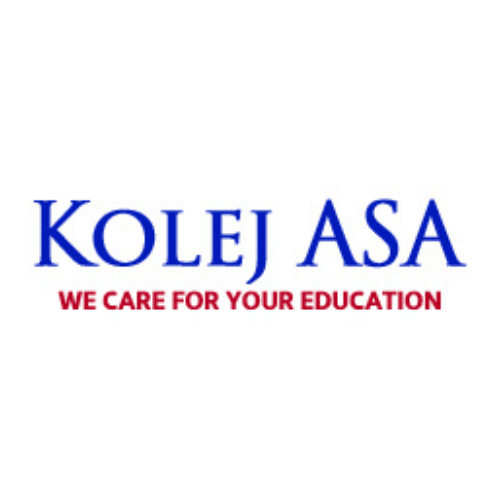 NO 6-1, JALAN BANDAR RAWANG 11,
PUSAT BANDAR RAWANG,
48000 RAWANG SELANGOR
03-60925254 / 03-60927320
"KOLEJ ASA was established in April 1998. ASA is an acronym for Advance Student Academic. The
genesis of this Institution is dedicated to its vision as an institution of higher learning to the
dissemination of knowledge through high-quality teaching.
KOLEJ ASA is wholly owned by Scaneast Sdn Bhd started as Institut Perdagangan Asa, starting out
in a one stories shop lot in Kuala Kubu Bharu, Selangor. Mainly the institute was catering for Diploma programmes from LCCIEB, UK while having a handful of Computer related Certificate programme.
Due to its strategic location and reasonable fee structure, the programmes attracted students whom preferred to study and work part time than rather travelling to Kuala Lumpur. In June 2007, Institut Perdagangan Asa moved to our very own premises in the New Rawang township hence given an upgrade of status by the Kementerian Pengajian Tinggi Malaysia as KOLEJ ASA (COLLEGE ASA).
The current premises houses 8 lecture halls, 2 hi-tech computer lab, surau, library, student
common room, meeting rooms, office, international student office, examination strong room, counseling room, hostels, examination hall, security office and wireless technology."