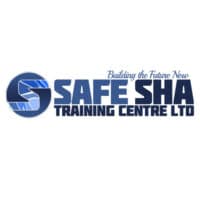 8 Avenue Broad St Jean
Quatre Bornes, 72109
Mauritius
Safe Sha Training, Mauritius
Safe Sha Training Institute has been delivering IT courses in Mauritius since it was established in 2012.  The institute provides training for a wide range of learners, including IT professionals who want to upgrade their skill levels, students who want to enter the IT industry and younger learners. They have a particular focus on encouraging female learners to enter the IT market.  
Safe Sha Training Institute adopts a variety of training methods to help its learners develop solid skills and knowledge, including training courses, seminars, workshops and conferences.  Apart from IT education, the institute also provides consultancy services to start-up companies and organisations.  
"The best way to predict your future is to create it.  
"We believe Digi can help you grow within the fields of IT. Let's go Digi!" 
- Sameera Koyratty, Chief Executive Officer