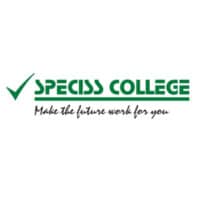 Speciss College
Corner Herbert Chipeto Avenue & 3rd Street
Harare
Zimbabwe
Speciss College, Zimbabwe
Speciss College has been in operation for 45 years, and is the largest private educational institution in Zimbabwe. The College's mission is to maintain its position as the largest, most diverse and most comprehensive independent provider of quality training and education in Zimbabwe.
The College's shared values include: total commitment to unrivalled customer care; total commitment to outstanding quality; success through teamwork and open and honest communication.
Speciss College has four Campuses; two in Harare, one in Chitungwiza and one in Bulawayo. It offers education in areas including High School, Remedial, Computer, Secretarial, Business, Language, Garment and Technical courses. Some courses are examined by Speciss College, but the majority are examined by external examining bodies such as NCC Education.