69/e Green Road
Panthapath, Dhaka
Bangladesh
National Institute Of Engineering & Technology Limited (NIET), Bangladesh
Established in 2009, NIET has been offering diplomas in Engineering under the Bangladesh Technical Education Board (BTEB). NIET offers a variety of diplomas from Marine Technology to Surveying Technology.
NIET supports learners in developing their skills in a variety of ways. The centre organises industry visits, job placements, seminars, debate competitions and study tours throughout the academic year.
NIET aims to produce creative and technically strong learners who have been moulded to deal with local and global challenges. The centre encourages learners to get involved in extra-curricular activities to enhance their personal development.
The mission of the centre is to equip learners with the knowledge to excel in dynamic, local and global careers. After completing their diplomas, learners are put forward for job placements.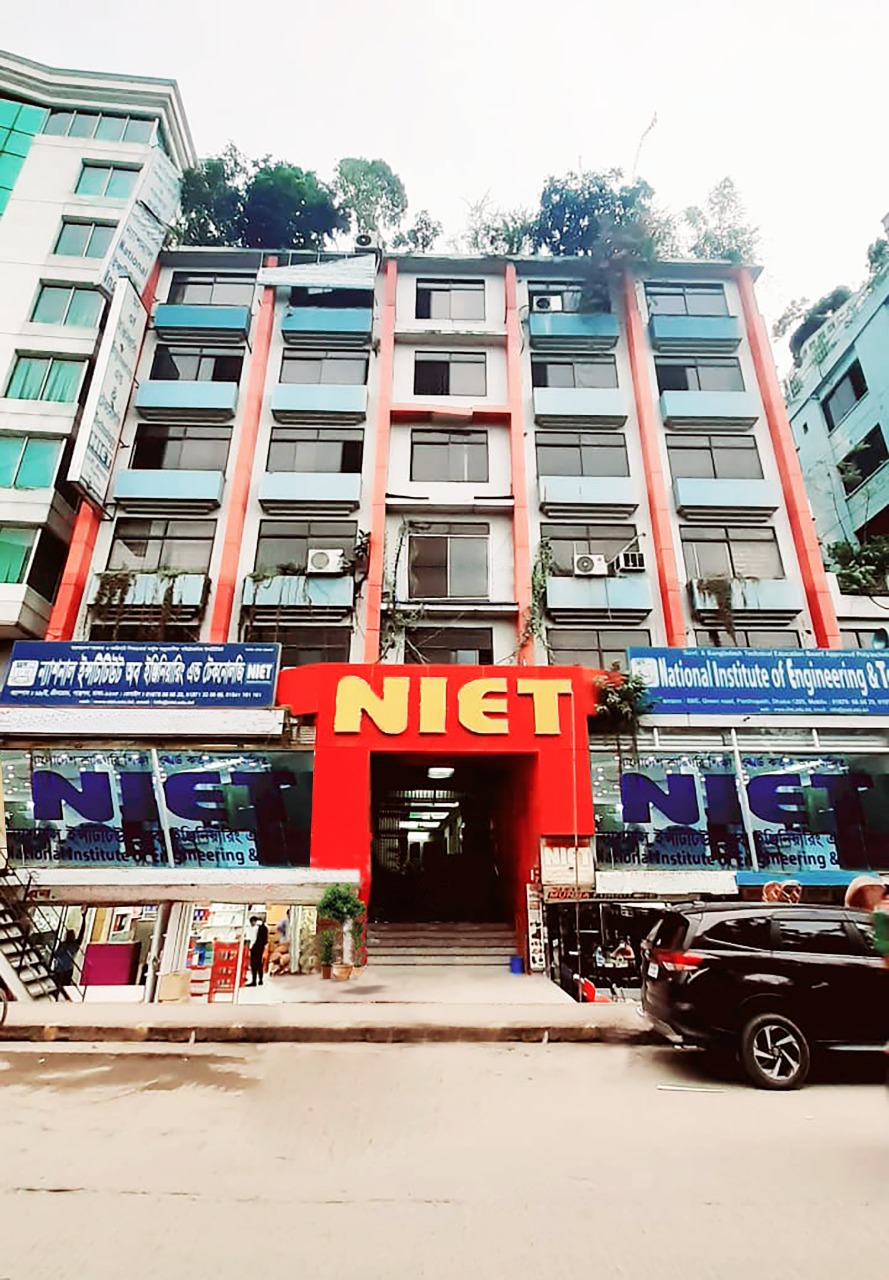 Qualifications offered
NCC Education validates the following National Institute Of Engineering & Technology Limited (NIET) qualifications:
Level 4 Advanced Diploma in Computer Science and Communications Engineering
Level 5 Advanced Diploma in Computer Science and Communications Engineering
Level 4 Advanced Diploma in Strategic Software Engineering
Level 5 Advanced Diploma in Strategic Software Engineering
Level 4 Advanced Diploma in  Strategic Business Information System
Level 5 Advanced Diploma in  Strategic Business Information System
< Back to search results
"We are pleased to offer a range of NCC Education qualifications. In partnership with NCC Education, students can benefit from affordable tuition. Upon completion, students can go on to study a degree at a British university."
- Dr. Karim Mohammed Rezaul. Centre Professor