NCC Education are delighted to announce new articulation routes to Swinburne University of Technology, Australia/Malaysia.
Offering state-of-the-art facilities, Swinburne University of Technology's main campus was founded in Hawthorn, one of Melbourne's most vibrant student suburbs, over 100 years ago. Since then, the university – known as Swinburne for short – has expanded internationally, opening a thriving branch campus in Sarawak, Malaysia, in 2000.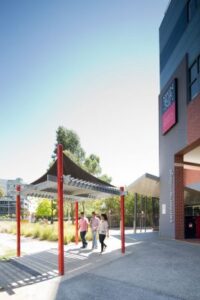 Celebrated internationally for its quality research that connects science and technology with business and communities, the University is ranked among the world's top 400 universities by the Times Higher Education World University Rankings 2020 and the QS World University Rankings 2021, placing Swinburne in the top 3% of universities worldwide.
Students who complete NCC Education's Level 4 Diploma in Business, Level 4 Diploma in Business Information Technology and Level 4 Diploma in Computing are now eligible to transfer up to 100 credit points, equivalent to 1-year credit exemption, onto a range of relevant degree programmes at Swinburne, including the Bachelor of Accounting (Accounting major) and Bachelor of Business Information Systems (any major) (Melbourne campus only), and the Bachelor of Information and Communication Technology (any major) and Bachelor of Business (any single major, except Accounting) (Melbourne and Sarawak campuses). Additional credit transfer is available to students completing NCC Education Level 5 Diplomas. Students should check which majors are available at each campus before applying*.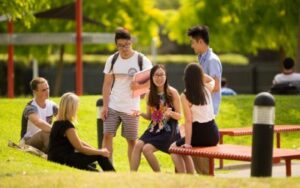 Head of Partnerships at NCC Education, Dermot Finnigan, says: "We are delighted to be able to offer our students a number of articulation routes to Swinburne University of Technology through this new agreement. With its excellent industry connections and high-quality teaching, Swinburne is a fantastic choice for students wishing to continue their studies in Australia or Malaysia."
Swinburne University of Technology's Pro Vice-Chancellor (International), Professor Monica Kennedy, says: "At Swinburne, we can help you reach your study and career goals through a wide range of courses and pathways. We are an internationally recognised university, ranked number 45 in the 2021 Top 50 Under 50 list, an index of the world's top universities under 50 years old. Swinburne has over 50 years of industry connections and workplace experience, reputable for our high-quality research and teaching as well as cutting-edge facilities that enhances learning. Swinburne offers flexible study options for students as getting our students job-ready is the heart of what we do."
*offers will be made on a case by case basis, subject to minimum entry requirements
For more information, please contact:
Follow: