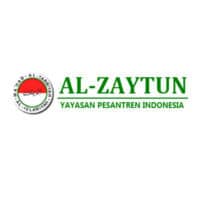 Mekarjaya, Gantar,
Indramayu, Jawa Barat
Indonesia
Al-Zaytun, Indonesia
Al-Zaytun is an NCC Education Accredited Partner Centre (APC) in Indonesia. This educational institution offers British qualifications to local students, allowing them to acquire globally recognised qualifications in their home country.
Qualifications offered
Level 3 Diploma in Business (L3DB)
The NCC Education Level 3 Diploma in Business (L3DB) is a regulated qualification. It is an Applied General qualification which allows candidates to demonstrate key transferable study skills, mathematical competency and applied cultural understanding, particularly in the context of international business, as well as a grounding in the essential concepts of business and economics.

< Back to search results