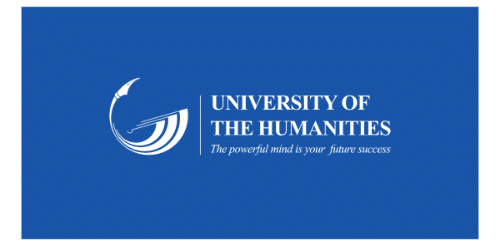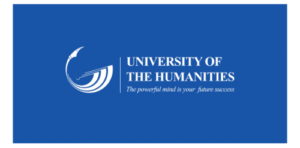 Positioned in the heart of Ulaanbaatar, Mongolia, the University of the Humanities now embarks on a new academic journey by delivering our internationally acclaimed NCC Education programmes to its students, opening a plethora of academic and career opportunities.
Founded in 1979, the University of the Humanities has consistently demonstrated its dedication to the intellectual advancement of society. It has made a distinguished name for itself by providing a comprehensive education that blends academic rigor with cultural awareness and social responsibility.
The University offers an extensive portfolio of programmes, extending from bachelor's to master's degrees and PhDs.
Now, they are poised to expand their educational offerings by delivering our top-tier NCC Education programmes:
Level 3 International Foundation Diploma for Higher Education Studies (L3IFDHES)
Level 4 Diploma in Business (L4DB)
Level 5 Diploma in Business (L5DB)
Level 6 Diploma in Business Strategy and Management (L6DBSM)
The NCC Education programmes pave the way for students to continue studying abroad or prepare for successful careers across various sectors. By integrating these courses into their curriculum, the University of the Humanities is providing its students with an efficient and economical pathway to secure international degrees right in their home country.
Both NCC Education and the University of Humanities are dedicated to fostering a supportive and engaging learning environment. With this partnership, students will have access to expert teaching staff, well-equipped facilities, and a wealth of academic resources. This collaborative effort will enable students to reach their full potential and succeed in their chosen fields of study.
Erdenetuul.S, the Vice President of Academic Affairs at the University of the Humanities, expressed her enthusiasm about this promising partnership, stating, "We hope that this cooperation will provide students with an education that meets international standards and help them to continue studying abroad and compete in the international labour market."
"We are delighted to join forces with the University of Humanities in Mongolia," said Sheetal Choraria, Head of Sales and Marketing at NCC Education. "This partnership represents a significant milestone in our mission to provide quality British education to students around the world. We look forward to working closely with the University of Humanities and contributing to the educational development of Mongolian students."
This partnership between NCC Education and the University of Humanities marks an important step towards expanding educational opportunities in Mongolia. It reflects NCC Education's ongoing commitment to fostering global partnerships and making quality British education accessible to students worldwide.