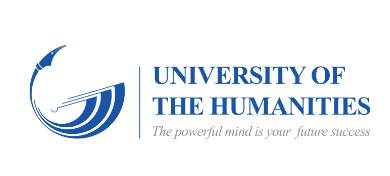 Sukhbaatar square 20, 8th khoroo, Sukhbaatar district, Ulaanbaatar, Mongolia, 14200
The University of the Humanities, located in Mongolia, is a renowned educational institution that offers a wide range of programs in the humanities and social sciences. The University of the Humanities (UHM) was established in 1992 and is located in Ulaanbaatar, the capital city of Mongolia. It is one of the leading universities in the country, known for its academic excellence and focus on the humanities disciplines.
UHM offers undergraduate, graduate, and doctoral programs across various fields of study, including social sciences, linguistics, cultural studies, history, philosophy, education, psychology, and more. Students can pursue degrees in these disciplines and gain a comprehensive understanding of the humanities.
The university boasts a dedicated and experienced faculty comprising professors, researchers, and scholars who are experts in their respective fields. They contribute to the academic community through research publications, conferences, and collaborations with international institutions.
UHM actively participates in international collaborations and academic exchanges, fostering partnerships with universities and research institutions worldwide. These collaborations provide opportunities for faculty and students to engage in joint research projects, student exchanges, and cultural exchanges.